In part I of this series, we saw the immense potential for online businesses in Africa to earn more profit. Online entrepreneurs in Africa earn significantly lower than they could earn. The previous part highlighted one of the three key strategies for an online business to increase its profits. This part will highlight another major step to take to grow your profit margins as an online business owner. 
2. Specialise and Focus on Selling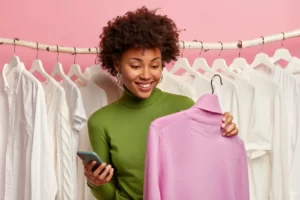 Many online business owners are entangled in all other parts of their business and pay very little attention to interacting with their customers, exploring their customer needs, learning to sell to their customers and making sales. Selling is the lifeblood of a business. Selling is basic to every business, as metabolism is to live. It is through selling that a business generates revenues to grow, fund employment, pay expenses, rent, funds production, funds importation and pay salaries.

The issue is, many online business entrepreneurs are too reluctant to make sales. They are satisfied with the little sales they are making and are not eager to grow their sales. Some online entrepreneurs are also too swamped in all the other parts of the business and do not get enough time to put in strategies, create materials, respond and chase after leads, and close sales.
One of the key activities that keep the average one-man online businesses busy is the stress and thought that goes into fulfilling an order. Online businesses that are run by one person, go through the stress of packaging orders, looking for reliable delivery companies to deliver products, tracking orders, responding to customer calls about orders dispatched, responding and attending to unplanned hitches with orders and taking complaints from clients.
At the end of the day, the entrepreneur is stressed with the day's work and does not have time to publish a post or market his/her product. Many entrepreneurs spend about 6 hours of their day in this cycle, a majority of the time in production or sourcing products and very little time marketing and selling the products.
Meanwhile, it is important to note that supply without demand is of no value. Creating demand and desire for your products should be the key activity because it is your brand's lifeline. A business can reach higher profit margins in a month if it has a high turnover of its products. That can be achieved if there is a deliberate set of activities that online businesses can use to create desire, want and demand their goods. This is because selling is a powerful force that expands markets.
How can a Business Focus or Specialise in Selling? 
One of the first things to do as a business to focus on selling is to outsource your fulfilment process. In Africa, there are tons of challenges with dealing with fulfilment by yourself. You need to be specialised in this area to be able to deliver as required.
One of the key areas of stress is dealing with the prices of delivery companies. Delivery prices keep changing and in certain jurisdictions, there are different prices based on the location of the client. This can be stressful for the business owner having to negotiate with customers about the cost of delivery which sometimes can make customers uninterested in making a purchase.
Another hurdle is handling delivery riders directly. Many business owners are stressed by handling multiple delivery riders and having to get regular updates on the state of the trips from these riders. That notwithstanding, most delivery riders mix up products and delay the delivery of the products. This causes many online businesses to lose customers. Therefore, it is important to outsource the entire process of looking for riders, tracking the riders, tracking order completion and returns of products.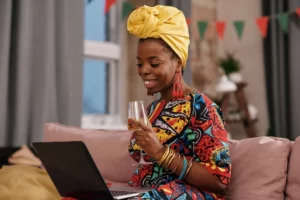 Secondly, outsourcing your fulfilment allows you to easily track your inventory, sales, and saves you time for the core activities of your business. A fulfilment partner like VDL provides online business entrepreneurs with a dashboard to track inventory, orders, order completion, cash sales, the status of delivery and customer feedback. This provides convenience and saves you time as an entrepreneur to focus on growing your sales. VDL fulfilment also provides storage and packaging for online entrepreneurs allowing the entrepreneurs to focus on selling and acquiring new customers.
It is through selling that business owners can recognise customer needs, tastes, feelings, interests, and expectations allowing the business to address them appropriately. It also helps online businesses to create awareness of the use of their products, and eliminate fear and doubt about using the product.
Additional reading: Role & Importance of Selling