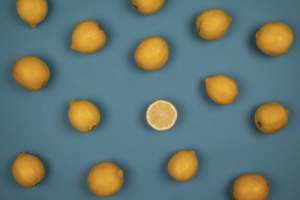 Branding is an essential component of marketing. It is the way your business creates a unique identity for itself, one that will determine whether your company's name and operations would be in everyone's mouths or ears.  Companies such as Nike, Coca Cola, Niche Cocoa, Fanmilk etc are best known for their effective branding and marketing because of their ability to identify a gap in the market and develop a niche to satisfy it.  
To come up with an identity that communicates your company's story to many audiences does not happen overnight but is very possible with the right tools and expertise. 
Here's our guide to branding 101
Establish and research your target audience/customer base.
Building your brand is your playing field and like all games, you need to have a clear idea who your target audience is and who your competitors are in order to formulate and develop the best game plan. Use market research to gain a clearer perspective on who you are targeting and who your competitors are.
For your customers, create prototype profiles of their personas. This includes establishing their interests, goals, needs, wants, spending patterns and so on. Once you do this, research the ways in which you can create a niche with your product and let this influence its development of it. Knowing your customers helps your business tailor your product(s) to speak their language ergo, satisfy their needs or wants.
Know your competition 
With competitors, familiarise yourself with their products, how they have satisfied the markets' needs or wants, and the niche they created along the way. This could suggest using strategic analysis methods such as SWOT analysis, Porters' Five forces and so on to conduct research into the business environment and into your business as well.  You can then use the results to inform your marketing strategy and plan.
Invest in rigorous marketing strategies 
After becoming well versed in your customers and competitors, you now have enough insights to inform the specific types of marketing channels to use. Social media is one of the most affordable yet effective marketing channels to use. Investing in platforms such as canva, design junction etc will help you create quality and professional content to satisfy your marketing strategy. 
It is important to always ensure that your promotion captures the attention of the target audience and communicates the message that your business is trying to sell. 
Analyse your insights, assess your engagement and fix gaps.
After distributing your marketing across all audiences and platforms, it is important to place a keen eye for detail on the feedback on your work. Fortunately, social media platforms provide detailed reports on insights into your marketing and branding. It also helps to physically collect such data for non-digital platforms. Analysing these results will help your business identify trends and gaps that would then inform ways to improve, maintain and address the results presented. 
Read more stories here.