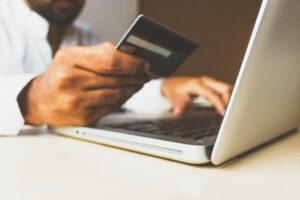 As an online or e-commerce seller, you certainly want to keep increasing your sales from time to time and see growth in your online business. To achieve this, you cannot just focus on finding new customers, but you also need to ensure that you're getting repeat purchases from your existing customers. 
According to an online survey conducted by Marketing Metrics, businesses have a 60 to 70 per cent chance of selling their products or services to their existing customers compared to new ones. This means it is easier and less costly to get past customers to buy your products than to acquire new customers. Here are 4 key actionable steps to take to get your customers to return and buy your products. 
Create a VIP program for your customers
VIP programs create a sense of belonging and status and induce customers to maintain their elite status with your brand. The VIP program sets a tone for a motivational environment that encourages customers that keeps customers loyal to your brand through repeat purchases and representing your brand. You can grant the VIP status to customers who spend more often than others. Set up privileges such as invitations to special events, quick access to your new products, or sales days that they can choose for themselves as they maintain the VIP status.
Incentivise your customers with Points
Point programs are by far the most popular type of customer loyalty program used by retailers to increase their repeat purchases. You can set up this loyalty program that tracks customers and awards them with points when they make a purchase, give product reviews, or share anything related to the brands or products on social media. The points can later be redeemed for various attractive prizes or discounts that can be customized to the preferences of each customer.
Leverage on User Generated Content in your Marketing
As a business owner, your engagement with customers should not end after your product has been delivered to them. It is crucial to building a relationship with your customers by asking them for feedback. Your customers will feel appreciated if you ask them for feedback. You can ask your customers to give product reviews or testimonials on your website, your social media pages or through a simple form you will design. You can also ask them to post photos and share their experiences on social media like Instagram.
According to marketing and customer acquisition research, 70% of your customers trust images taken from people like them over brand-created images. In addition, 61% of your customers will be more likely to engage with your advertisement if it contains user-generated content. Your Facebook and Twitter followers don't want to see your perfectly staged product photos all the time—they want to see your products being used in real-life. One of the best ways to remind customers how great your products are is by encouraging everyone who buys from you to share photos of themselves using your products on your social media pages.
Create an unforgettable experience when your customers buy from you
To build customer loyalty and increase repeat sales, you have to create amazing, unforgettable experiences for anyone who purchases a product from you. Let your customers feel like the royals they are. You need to make them feel important and appreciated. In e-commerce, we don't have the luxury of being able to interact with customers face-to-face when they're buying from us—so we have to delight them through the ordering and delivery experience. Some vendors or retailers fail to ignore this leading to bad customer experiences during the point of purchase and delivery. As a result, customers vow not to make purchases again.
Some of the bad customer experiences in the ordering and delivery process include high payment platform charges, high delivery charges, poor customer service at the point of sale or purchase, long wait times for delivery, poor packaging and handling of the product by the delivery agent, unavailable alternative methods of payment (such as cash on delivery) among others. It is crucial for retailers and online vendors to invest in building a professional and efficient ordering and logistics system. E-commerce vendors can achieve this by partnering with a reputable fulfilment company that has a track record of delivering professional last-mile packaging, customer service and delivery to your customers. 
In order to build customer loyalty and drive more repeat sales, you have to make it incredibly easy and convenient for customers to buy products from you. You can also include special offers, thank you's and handwritten notes, and exclusive promo codes when you send out products to first-time customers. It's a small, but impactful way to show your customers that you care, and it will help you differentiate from your biggest competitors.
Read more educative blog posts here.